Luxury timepiece Brands, which combine excellent craftsmanship, precise engineering, and classic elegance, have a unique place in the world of timepieces. The important variables to consider when choosing the ideal luxury watch are whether you are a seasoned collector or a first-time buyer. Every factor could affect your choice, from understanding the value of brand reputation and movement types to examining the significance of materials, problems, and design components. Information and understanding are important to decide wisely and discover a luxury watch that complements your style and becomes a treasured legacy for future generations.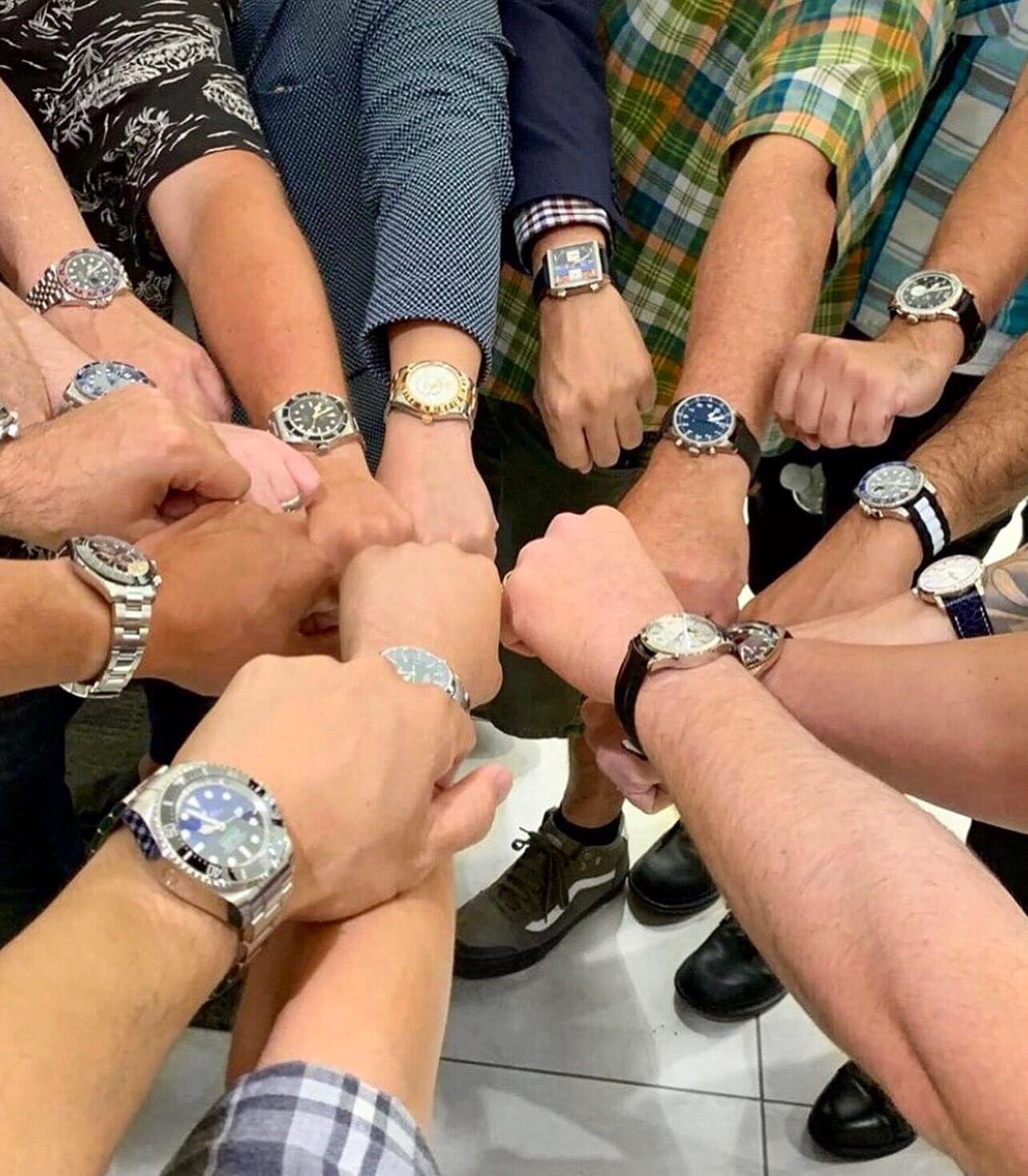 Let's Explore More About Finding the Perfect Luxury Watches:
1. Recognize Your Personal Preferences and Style
Understanding your preferences and style is essential before getting into the technical parts. Think about your lifestyle, the events you'll wear the watch for, and the aesthetic you find appealing. Finding your style will help you focus on what you want, whether you prefer traditional elegance, contemporary improvement, or bold declarations.
2. Explore Brands and Reputations
Luxury timepieces brands are frequently linked to prominent companies with a track record of quality. Learn about various brands' backgrounds, core beliefs, and standing in the watchmaking industry. Choose renowned brands for their superb craftsmanship, care for detail, and dependability. A trustworthy brand guarantees the watch's quality, value, and potential for future appreciation.
3. Evaluate Various Movements
Finding the ideal luxury watch requires a thorough understanding of watch functions. The three basic types of movements are mechanical, automatic, and quartz. Automatic watches are self-winding by wrist motions, but mechanical watches are hand-wound and prized for precise engineering. Battery-operated quartz timepieces provide accurate timekeeping. Based on your preferences for tradition, simplicity, and accuracy, evaluate the advantages and disadvantages of each movement type.
4. Analyze The Design and Materials
The materials used to make luxury timepieces range from titanium and ceramic to more unusual possibilities like gold and platinum. Each material has distinct properties, toughness, and visual appeal. Think about the materials for the dial, bracelet, bezel, and case that complement your taste and price range. Investigate other design components, like hands, indices, dial arrangement, and complexities. These particulars support the watch's overall design and operation.
5. Consider Complications
In addition to standard timekeeping, complications may include chronographs, moon phases, perpetual calendars, or tourbillons. In addition to improving the watch's operation, complications make it more upscale and exclusive. Think about the important complications to you and fit your interests and way of life.
6. Consider the After-Sales Service and Maintenance
A premium watch needs to be properly maintained and cared for. Investigate the brand's track record for customer support, the presence of authorized service locations, and the cost of maintenance. Knowing these things will help you keep your watch in top shape and preserve its worth over time.
7. Price and Financial Considerations
When buying
luxury watch brands
, budgeting is essential. Establish your investment limit and consider the watch's future worth and prospective resale value. Notice how your budget and preferred brand, model, and features interact.
8. Check the Source's Credibility
Buy from reputed luxury watch dealers or authorized retailers to prevent buying fake or replica timepieces. Before making a purchase, do some research on trusted retailers. Consider the seller's warranties, return guidelines, and post-purchase assistance.
To Conclude
Finding the ideal luxurious watch is a very satisfying and enjoyable experience. You can be well-prepared to make an informed choice by knowing your style, researching brands, investigating various motions, materials, and design features, considering complexities, and keeping maintenance and cost factors in mind.
Remember that a luxury watch is more than simply a tool for telling time; it's also an investment, a representation of fine craftsmanship, and a reflection of your unique personality. To explore the world of timepieces and locate the ideal
luxury watch dealers
that will delight you and attract admiration for many years, use this complete guide as a reference point and get the best.