LOS ANGELES - FLAGSHIP STORE
18508 PIONEER BLVD
ARTESIA, CALIFORNIA 90701
United States
Tel: 562-402-8755
Store Hours:
Tue - Fri: 11am - 6pm
Saturday: 11am - 7pm
Sunday: 11am - 6pm
Monday: Closed
DIWALI SPECIAL HOURS:
Dhanteras - Saturday, October 22nd: 10am - 9pm
Dhanteras - Sunday, October 23rd: 11am - 7pm
Diwali - Monday, October 24th: 11am - 7pm
LOS ANGELES - FLAGSHIP STORE
With the firm belief that both a truly personal experience and high-end ambiance need not be mutually exclusive, Bhindi endeavored to create a showroom that exemplified the marriage of these two principles. The once-700 square foot showroom now spans over 17,000 square feet and boasts a market-leading collection of gold and diamond jewelry, Rolex watches and other luxury timepieces over two floors in Artesia.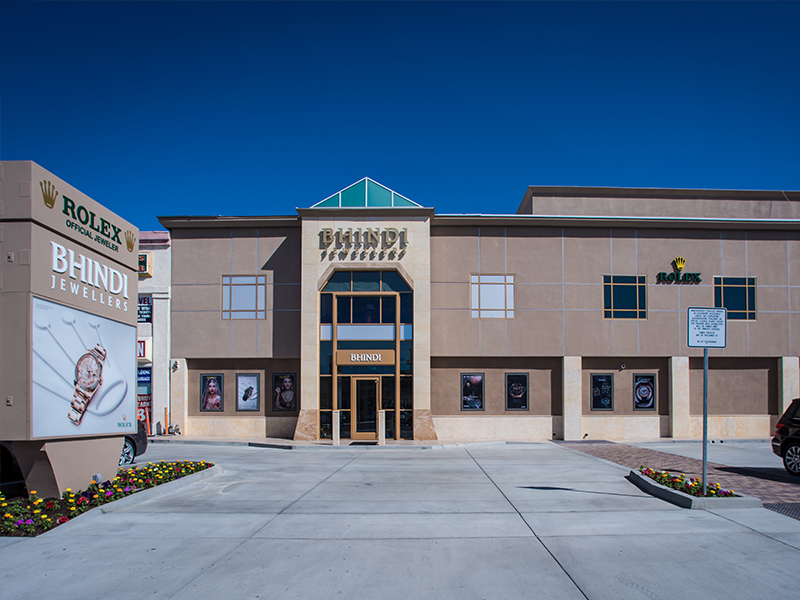 THE ARTESIA EVOLUTION STORY
From its early years trading primarily in gold jewelry, to custom-designed diamond pieces, and now to high-end timepieces, the Bhindi brand has undergone an evolution of luxury making it a one-stop shop for all clients looking for a truly upscale and intimate retail experience.

The three Bhindi brothers Vinod, Jayent and Dhanesh moved with their families from Canada to Southern California in 1984 to grow their business here. They established their roots in "Little India", in Artesia, California with a 700- square foot storefront and began their mission to become a household name in the South Asian community.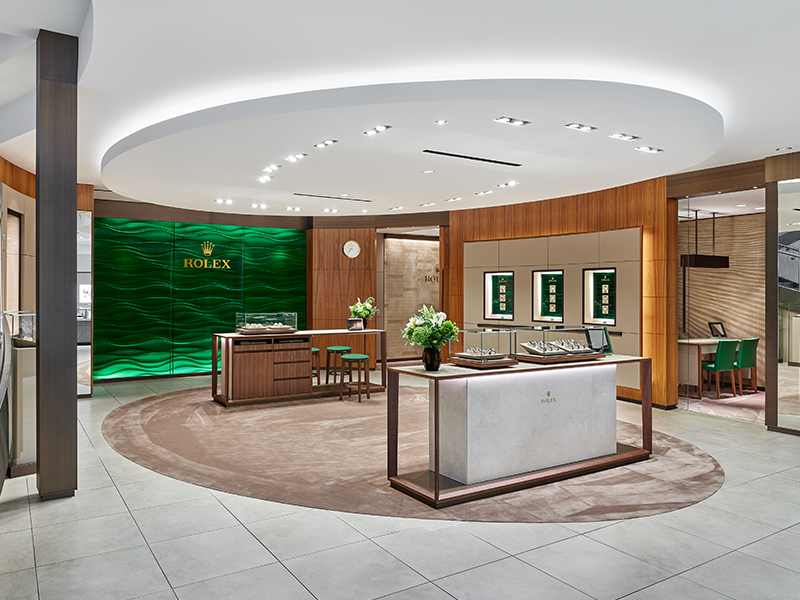 Authorized Rolex retailer
Alongside their dazzling gold & diamond collection came their first wave of progression into the World of Watches. The year 1998 marked the continuation of the Bhindi legacy and the beginning of a new era of Bhindi Jewelers as the first member of the family's third generation entered the business and the catalyst for introducing luxury timepieces to the family business. That same year, Bhindi Jewelers became an authorized Rolex retailer.

With watches becoming the next hot accessory, this further elaborated their showroom collections into the lavish Omega brand with their state-of-the-art mechanical watches, several of which being the first watch on the Moon. The Bhindi's have also welcomed Tag Heuer, the first watch brand to partner a whole F1 team.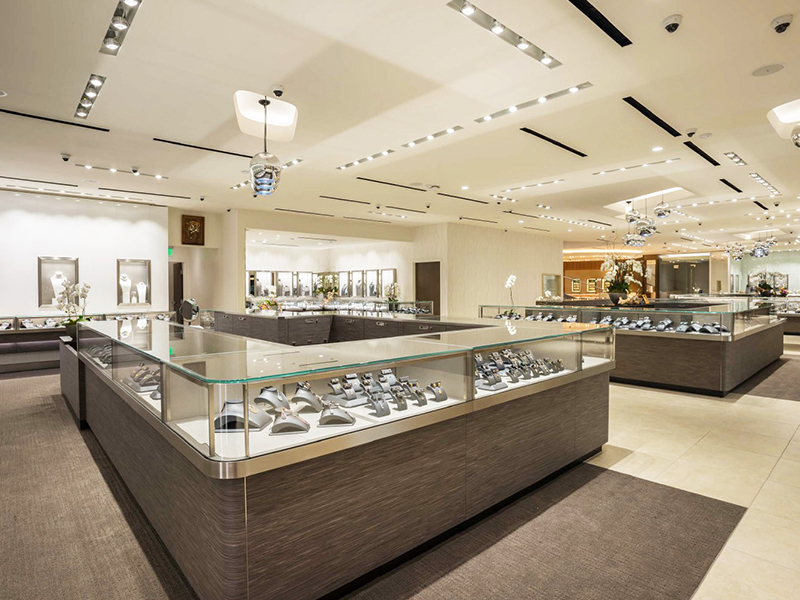 The Diamond Salon at Artesia
With the ever-changing trends in the jewelry industry, the brothers continued to evolve and embrace innovation while remaining dedicated to the highest level of quality and tradition. In 2001, Bhindi Jewelers became the first South Asian jeweler to host a "Diamond Salon" in their Artesia showroom dedicated to GIA-certified diamonds and custom diamond jewelry, presented by certified gemmologists.

Bhindi Jewelers specialized in diamonds of the upper echelon of the diamond hierarchy, and became agents for Hearts on Fire, the World's Most Perfectly Cut Diamond™. Furthermore, they were awarded an exclusive membership in the American Gem Society, where jewelers are accepted only after rigorous consideration for one's ethical and professional reputation.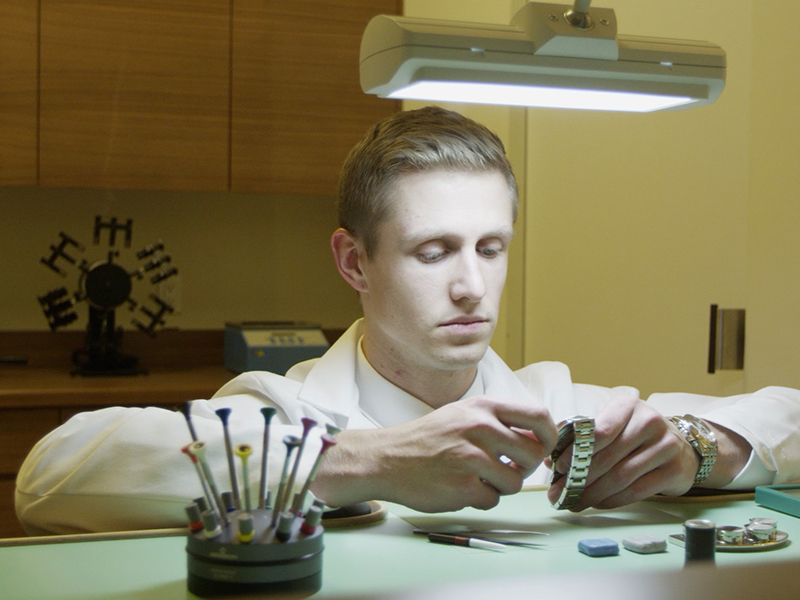 A full-service watch destination
In 2011, the fine jewelry was shown off on the 1st floor, which also housed the Rolex boutique, while the 2nd floor was specifically designed to elegantly display the exquisite diamond selections and luxury timepieces. In addition to housing Rolex timepieces, the Rolex shop-in-shop contains two private viewing rooms exclusively for their Rolex customers. Bhindi Jewelers also became one of the few companies to house a Rolex-trained watchmaker, transforming itself from a watch retailer to a full-service watch destination.

The redesigned showroom was also home to in-shop boutiques for Cartier, Panerai, IWC, Hublot and Tag Heuer, alongside counter collections of Nomos, Tudor and Chanel.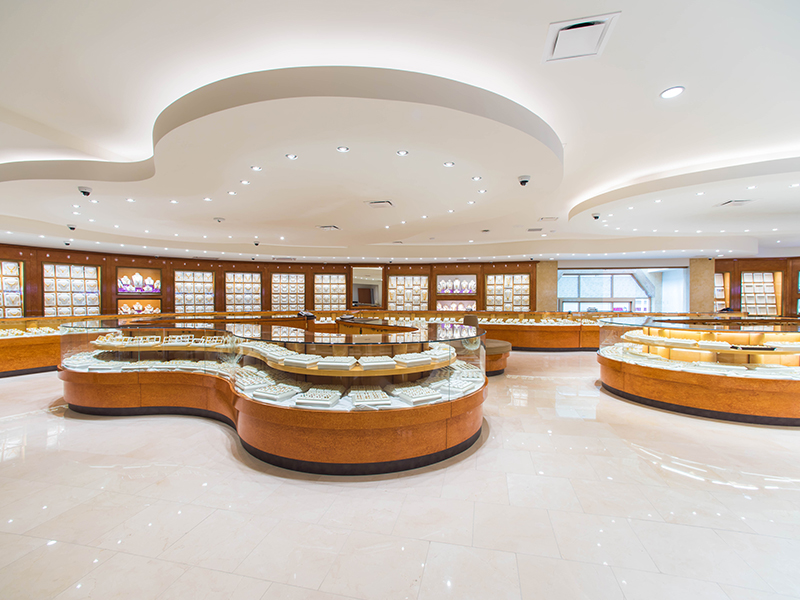 The Bhindi bridal room
Bhindi also unveiled a brand new, specialty bridal room that displayed its signature bridal jewelry collection and hundreds of engagement rings. The Bhindi bridal room was designed to make the engagement ring and wedding jewelry selection process special, memorable, and personalized for every bride and groom.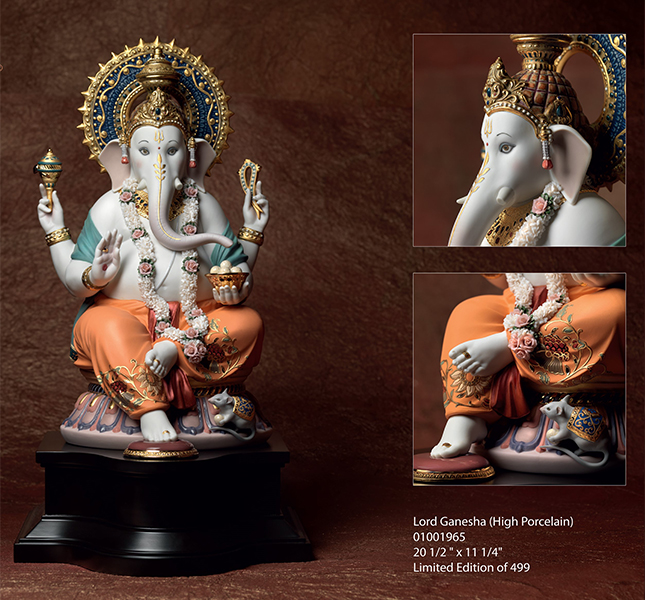 Lladró
Entering into a market for the Porcelain Figurine collectors was a niche that was explored and truly successful. The authentic Spanish-made Lladró porcelain collection was a soaring hit, especially for their pieces in the 'Spirit of India' collection which included spectacular variations of Lord Ganesha.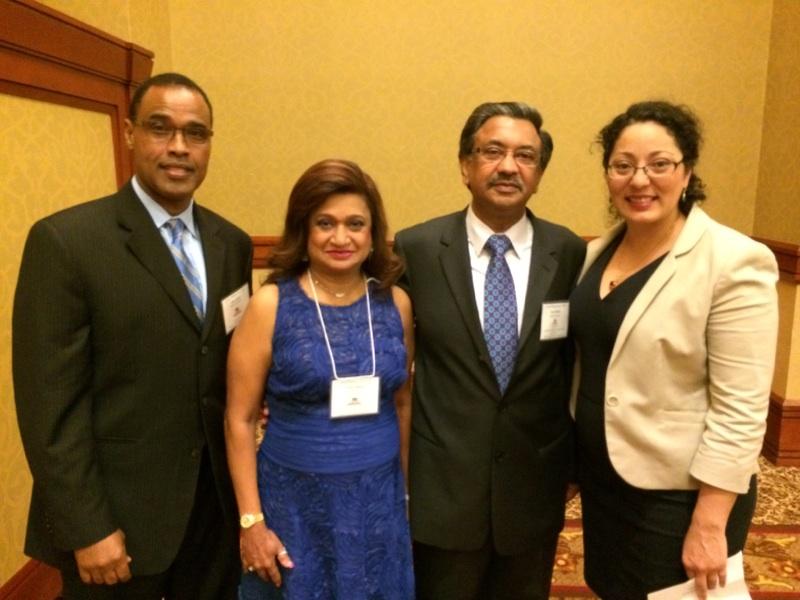 Bhindi Day
In 2016, the flagship store in Artesia underwent a major renovation with custom-built shop-in-shops within the showroom dedicated to six watch brands allowing clients to immerse themselves in the individual brand experience on the 1st floor alongside fine jewelry, a dedicated 2nd floor for traditional gold jewelry.

The showroom in Artesia received beautification awards and national publicity. November 25th was named as Bhindi Day by the State of California.
Use this space to save the products you like. To add a product here, simply click the icon.
We value your privacy
On our website, we use services (including from third-party providers) that help us to improve our online presence. The following categories of cookies are used by us and can be managed in the cookie settings. We need your consent before being able to use these services. Alternatively, you may click to refuse to consent, or access more detailed information and change your preferences before consenting. Your preferences will apply to this website only. You can change your preferences at any time by clearing your browser history/cache or visiting our privacy policy page.
By authorizing third-party services, you allow the placement and the reading of cookies and the use of tracking technologies required to keep our website reliable and secure.
These cookies are required to run available services and to provide basic shopping functions. These cookies are exempt from consent according to the exceptions provided by the Article 82 of Data Protection Act.
These cookies provide a custom experience on our website.
These cookies allow us to measure visitors' traffic. They help allow us to understand which products and actions are more popular than others.
We value your privacy
Review and set your consent preferences for each partner below. Expand each partner list item for more information to help make your choice. Some personal data is processed without your consent, but you have the right to object.