Panerai, a renowned Swiss luxury watch brand, has captivated watch enthusiasts for decades with its distinct blend of Italian design and Swiss craftsmanship. The Luminor collection is highly regarded for its distinctive design, exceptional craftsmanship, and association with the brand's rich history. Among its esteemed collections of Panerai watches, the Luminor stands out as an iconic line that showcases Panerai's rich heritage and commitment to horological excellence.
Panerai offers a diverse range of models within the Luminor collection, catering to various tastes and preferences. Some models feature complications such as chronographs, GMT functions, or power reserve indicators, while others maintain a more simplistic and elegant style. Let's explore Panerai's Luminor collection.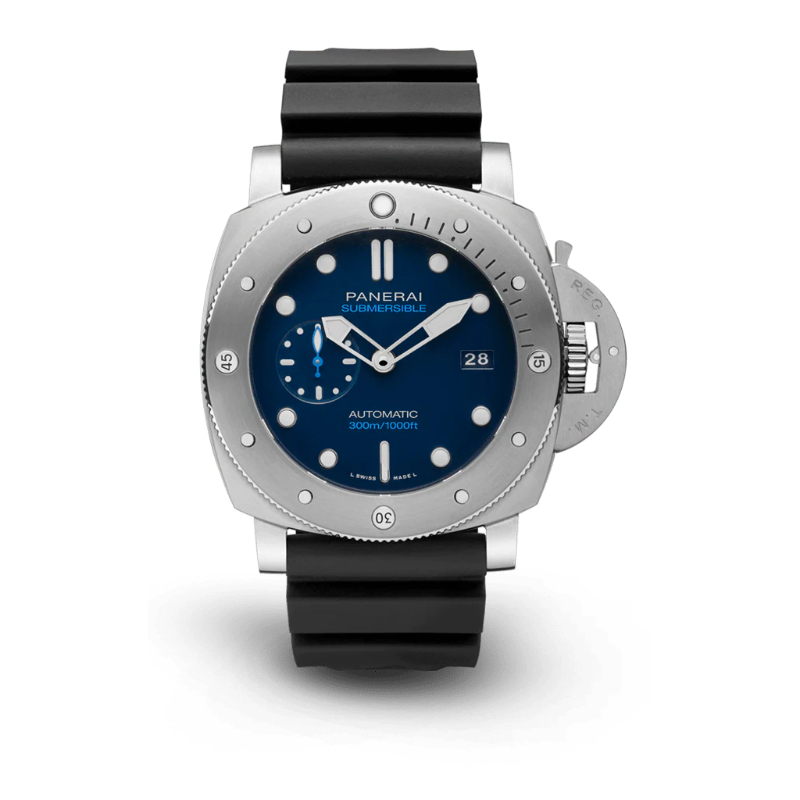 1- A Legacy of Innovation and Elegance:
The Luminor collection is inspired by Panerai's vintage watches created for the Italian Navy. The name of the collection comes from the bright substance used on the dials to improve legibility in low-light circumstances, which is essential for naval operations. This functional yet fashionable innovation became a distinctive feature of Panerai watches.
The recognizable crown protection device, which improves the watch's water resistance and protects the crown from accidental harm, is one of the collection's distinguishing features. This classic piece, distinguished by a separate lever bridge and locking system, pays respect to the brand's military history while also contributing to the Luminor's recognized look.
The Luminor collection is one of the most iconic and popular series within Officine Panerai watches offerings. It showcases the brand's dedication to creating timepieces with exceptional visibility, robustness, and Italian design.
2- Timeless Design and Diverse Models:
The Luminor collection encompasses a wide range of models, each offering its unique blend of sophistication and functionality. From the classic Luminor Base to the more complex Luminor Marina and Luminor GMT, Panerai caters to diverse preferences. The Luminor Base models showcase refined simplicity, featuring bold Arabic numerals, a sandwich dial construction, and the signature crown protection device. These watches exude an understated elegance, making them ideal for both casual and formal occasions.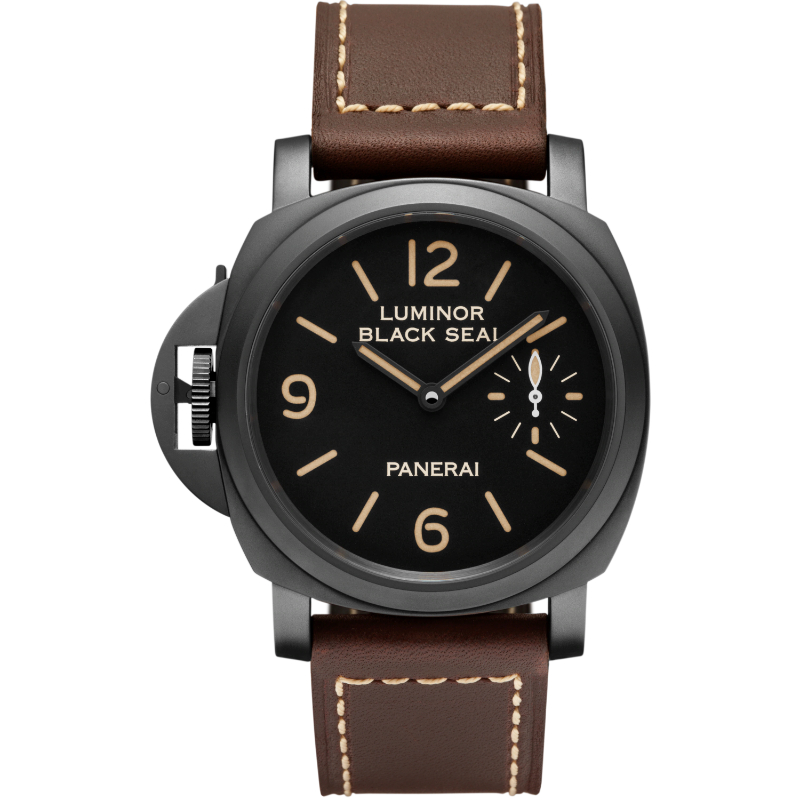 The Luminor Marina models are distinguished by their small seconds sub-dial positioned at 9 o'clock. Suppose you are a frequent traveler; the Luminor GMT models present a dual time zone function, enabling wearers to keep track of time in different locations. This complication, coupled with the collection's characteristic aesthetics, makes the Luminor GMT an ideal companion for globetrotters. Professional Panerai authorized dealer that offers you a series of expanded selections of dial colors, strap options, and case materials, which give you versatility and personalization options.
3- Enduring Craftsmanship and Technical Excellence:
Panerai's dedication to technical excellence and precise craftsmanship is visible in every Luminor timepiece. The line offers strong and dependable movements, which are frequently created and built in-house, providing great precision and performance. In addition to their exceptional mechanical movements, several Luminor watches include novel materials such as ceramic, titanium, and Panerai's unique Goldstick alloy. These materials not only increase endurance but also offer a touch of luxury to the timepieces.
Officine
Panerai watches
are dedicated to achieving water-resistant timepieces is also evident in the Luminor collection. The watches boast impressive water resistance ratings, with some models offering resistance up to 300 meters. This attribute, combined with the brand's unwavering attention to detail, makes the Luminor collection suitable for both water-based activities and everyday wear.
Conclusion
The Panerai Luminor collection encapsulates the brand's rich history, expert craftsmanship, and distinctive design elements. The Luminor watches offer a wide array of options to suit different tastes and preferences. Whether you're a horological enthusiast, a style-conscious individual, or a passionate collector, Panerai authorized dealer offers you a variety of quality services where you can explore the Panerai Luminor collection is an invitation to immerse yourself in the world of luxury timepieces where traditional and innovation coexist harmoniously. If you appreciate a combination of timeless design, superb craftsmanship, and captivating history, the Panerai Luminor collection is a true embodiment of
luxury watches
that will endure for generations to come.