Certain times in our life conjure together to become a memory. So, let's not limit them to an album; rather, feel it by wearing it with an engagement ring. These rings are made of different materials; every material symbolizes commitment. But certain rings always stay cherished in the memory and will help you relive the times you were once excited about. Here, we suggest why gold rings for men are the best choice for engagement.
1. Gold is A Symbol of Tradition
Gold is not just another jewelry piece. It is a deep-rooted tradition and part and parcel of holy ceremonies in different cultures. It symbolizes wealth and success. Over the years, its infatuation has grown strong, and more and more people prefer buying it. Since it is long-lasting and requires minimal care, gold rings for men are best suited to earmark the occasion.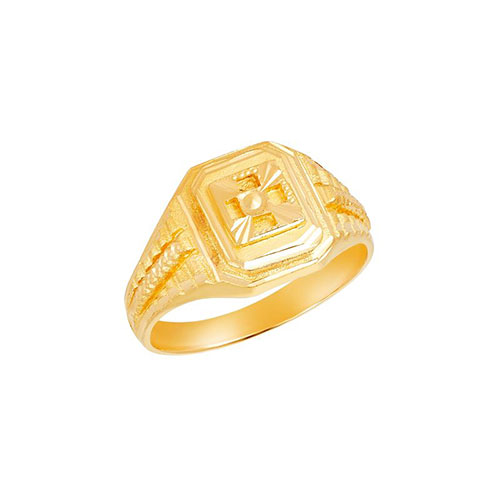 2. It is Protected Against Market Risk
Men's gold rings are preferred because they are a highly regarded investment, safeguard from rising inflation rates, and are easy to sell.
3. Less Maintenance
Men's gold rings are considered the best because they do not require much maintenance.
You can lock it in a cupboard, and it will stay as it is for a long time.
No Metal can Outshine the Radiance of Gold
Gold has an unmatched radiance that sparks the occasion with glamor. Since your engagement ceremony is auspicious and you don't want to overshadow it with dull moments. Hence, buying men's gold rings would be a better choice.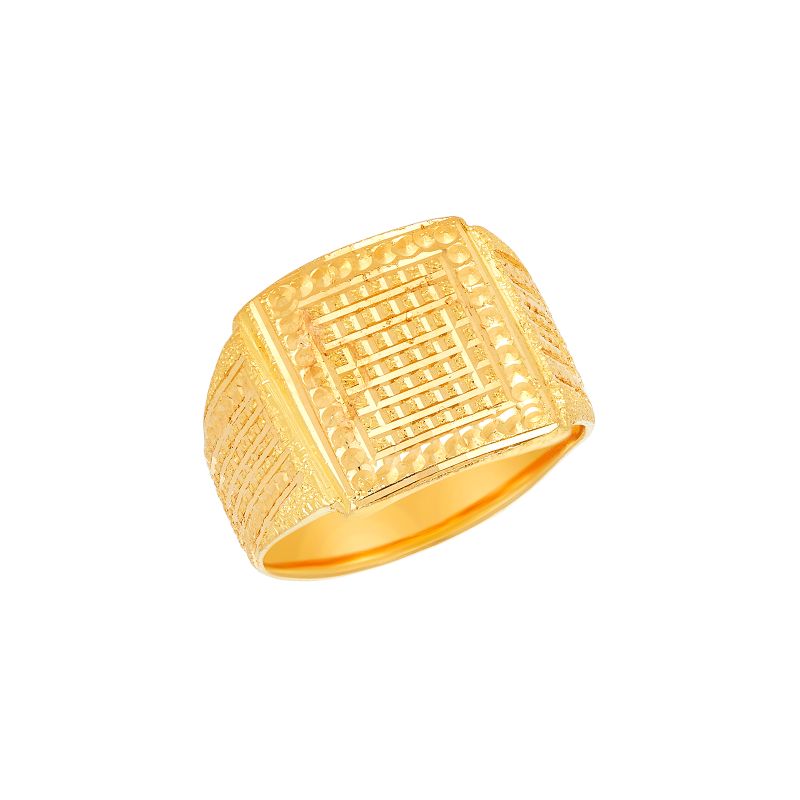 4. It is A Legacy to Be Carried Forward
Men's gold ring is a legacy you can pass on to the future generation. Hence, buying it is a good option.
5. It Will Stay with You Forever
Unlike other investments, the gold ring will stay with you forever. It does not age much with time.
6. Esthetics
The gold ring gives you the enviable second look you always wanted.
7. Designer Gold Engagement Rings
The men's gold ring is durable, picture-perfect, affordable, and available in different designs and cuts.
8. Available in Various Cuts
If being trendy is always your choice, gold is the perfect way to embark on the journey. The
mens gold rings
are available in various designs and will make you ready for formal and informal occasions.
9. You can Customize It by Adding Gemstones
Another reason to invest in gold engagement rings is you can add gemstones to them and say goodbye to a classic look. The gemstones that you can include are topaz, sapphire, ruby, white gold, etc.
10. It Adds A Wow Factor to the Engagement
Gold engagement rings are conventional, timeless, and available in modern designs. They defy traditions and generate a positive vibe. You can buy a wedding band or a dramatic gold ring with ascents or antique rings for a sparkling effect.
Now that we know gold engagement ring is ideal for fashion-forward and conventional men let's find out how to buy them.
How to Find Men's Gold Rings?
Buying men's rings is a task accompanied by preferences. Some men are conventional and prefer traditional rings, while others are modern and follow designs and trends. Gold satisfied them all. However, to get the most out of the purchase, narrow down the style, check the size, and find a ring that renders a masculine vibe.
Winding It Up
Wearing a shine on your finger generates a happy and glorious atmosphere. It brings the room and makes the occasion special. Hence, to make your engagement ceremony the most memorable, buy an exclusive
gold ring for men
from Bhindi Jewelers. Our company offers exclusive jewelry and luxurious watches to make you look stylish.