Maang Tikka is an ethnic piece of jewelry that has got acclamation around the world. It is a perfect way to add sparkle to the occasion and will help you to get ready in a jiffy to make the heads turning. The post will let you know the significance of maang Tikka and the varieties available in the market.
1. It is A Part of Indian Culture
The gold maang tikka is a part of our Indian culture and tradition and is known to safeguard women against evil eyes. However, nowadays, it has gone beyond those beliefs and is regarded as fashion jewelry that glam up the occasion.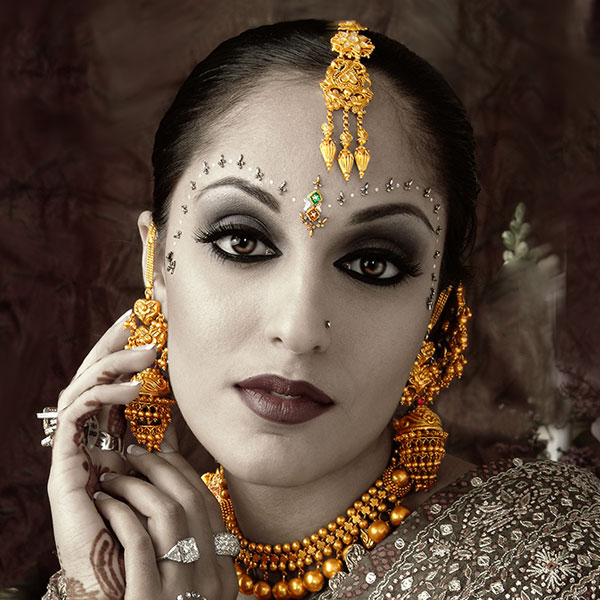 2. It Perfectly Matches Your Outfit
The gold maang tikka elevates your look and matches with different outfits. You can match it with kurtas, sarees, lehengas, or western wear.
3. They are Long-Lasting
The penchant for the maang tikka set refuses to step down because it is made from a valuable alloy that lasts for years to come. Its sheen and glamour make the occasion special.
4. You can Wear It on Different Occasions
Whether it is an upcoming wedding or festive season, the maang tikka set will give you more joy than ever imagined. The set has intricate details that can make your whole look outstanding.
5. The Maang Tikka is A Beloved Timeless Accessory
The maang tikkas are a beloved Indian accessory perfect for Indian women. This versatile Indian gold Tikka exudes elegance and is a must-have part of the jewelry collection.
6. Different Designs are Available
The Indian gold tikkas are available in contemporary and intricate designs, depending on the look you want to flaunt. For example, golden Kundan gold maang tikka. These maang tikkas have a traditional appeal and are genuine art pieces. You can pair it up with a Kanjeevaram saree.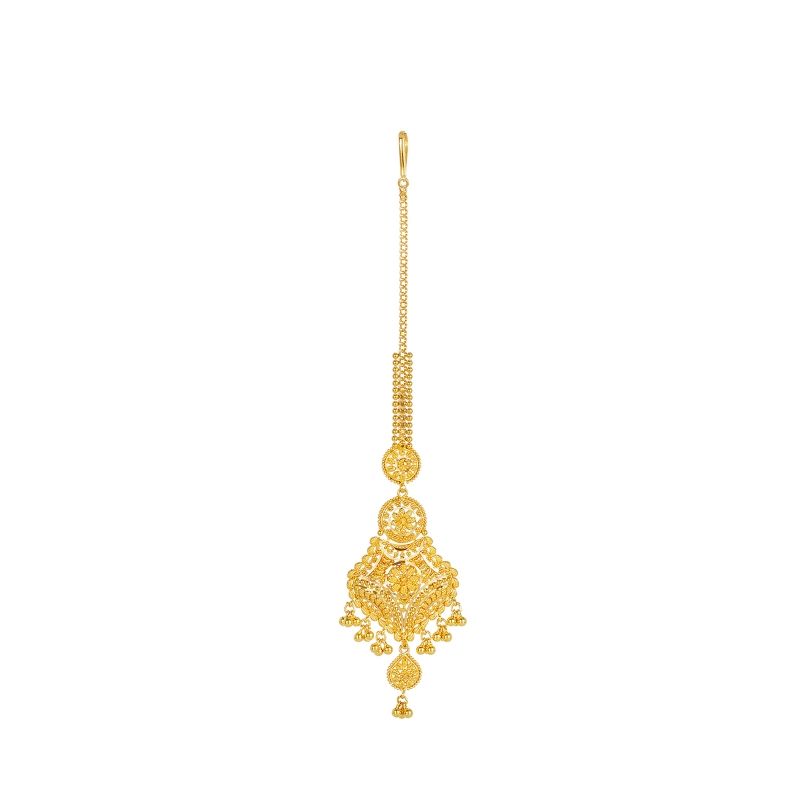 • 22K Yellow Gold Filigree Disc Tikka
This Maang tikka set is fabulous and highly durable. It complements various outfits and perks up your appearance. It is a must-have for fashionable ladies.
• Gold Yellow Rounded Tikka
If you are tired of wearing the same maang Tikka, try the yellow rounded Tikka. It has a distinctive design that catches the beholder's attention. It covers the forehead and will make you a center of attraction.
You can flaunt this maang Tikka at a wedding or other formal occasions. You don't need to wear any other heavy jewelry when you wear this piece. It will be sufficient to give an edge to your look.
• Beaded Teardrop Maang Tikka
If you are a would-be bride or bridesmaid seeking a glamorous tikka that will enliven your outfit, then the beaded
teardrop maang tikka
is for you. The single string on the forehead with an elaborate look will make you a focal point. To get the most out of it, follow the tips mentioned below.
• Open the hair and pin the Tikka in the middle with bobby pins.
• You can wear this decorative forehead jewelry with low buns. It adds an elegant look to your hairstyle.
• If you are inspired by Bollywood style, opt for maang Tikka with braids. This style looks exclusive and can be further adorned with flowers.
• Wish to add a flair to your look? Simply pull your hair and tie it in a ponytail, and place maang Tikka on your forehead. You can adjust the look or add more hair strands around it to get a stylish appearance.
Winding it up
The maang Tikka is a wonderful piece of jewelry that can be used to elevate the look. It can be worn in different ways to look stylish. You can buy maang tikka from Bhindi.com. Whether classic or exclusive, everything is available here to make you look like a style goddess.