Jewelry is not a collection or a part of it. It invokes emotions and carries everlasting memory. If you are a forward fashion woman seeking to stay approved all the time, here are some jewelry items that will never go out of fashion, and catching up with this bijou world won't cost you a lot.
Stay in Sync with the Latest Trends
Keeping abreast of the latest jewelry trends will allow you to stay on top of the fashion game and will give you a boost.
Find Out Jewelry That Resembles Your Personality
Different jewelry is available in the market, from big bulky pieces to delicate, minimalistic designs. So, if you are searching for something that matches your personality, here you can glimpse the jewelry pieces that might be beneficial for your personality.
Gemstone Jewelry
As the fashion world has enlarged and entered into a bling mode, more and more women are gearing toward gemstone jewelry. The brightening effect of the gemstone lends a regal look and more power to you. Gemstones like blue diamonds, ruby, amethyst, and topaz are making fashion statements. Also, it will add sparkle to your outfit.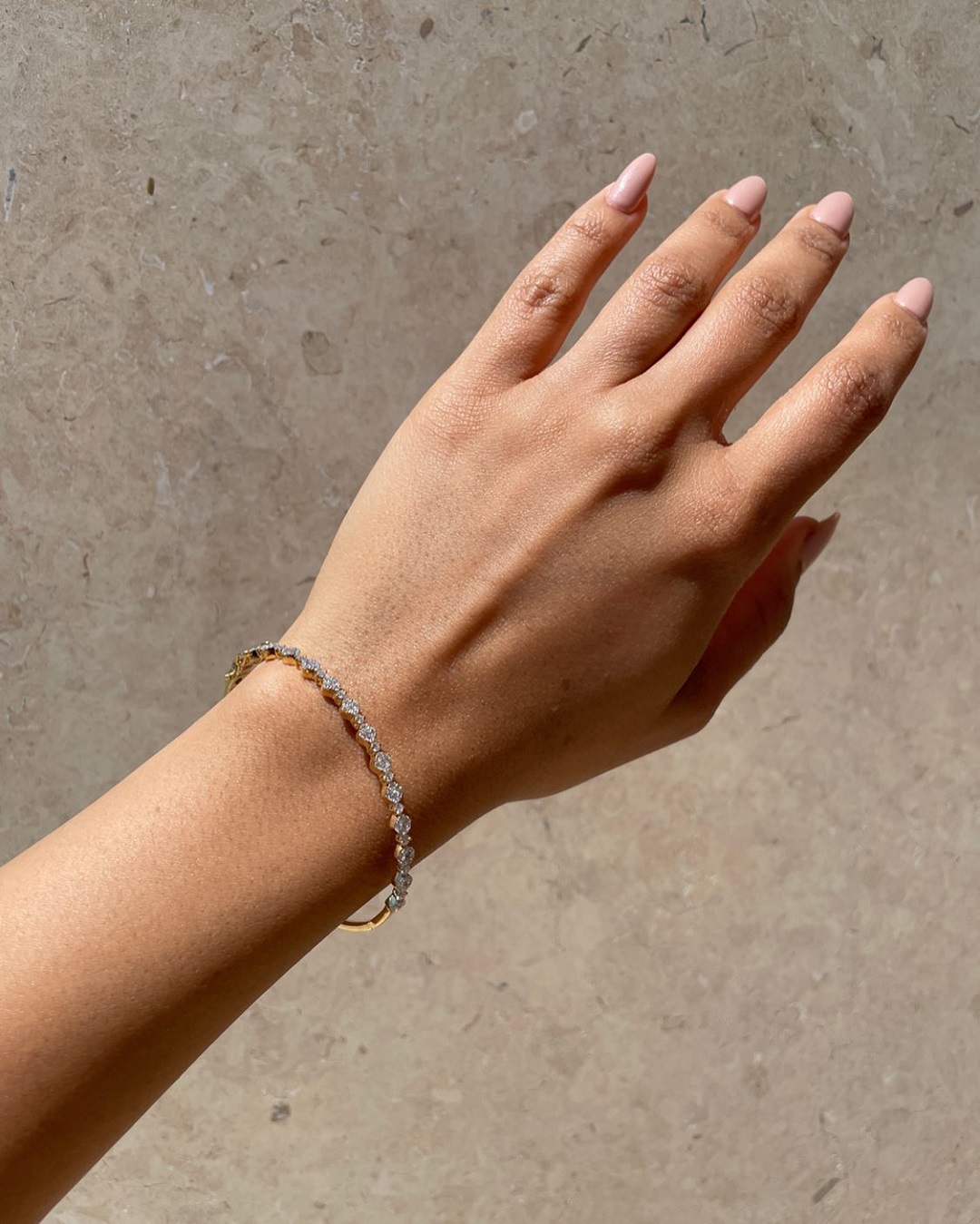 Gold Charm Bracelets
Whether you want to dress up for a special event or dress down for a night party, wearing gold charm bracelets is a win-win situation. These bracelets are part of an ever-evolving fashion trend that expresses your personality and taste to the best of. It will add a pop of style to our outfit and is an excellent pick.
Diamond Bangle Sets
People from different walks of life have recently embraced jewelry owing to its obvious benefits. But do you know what will make you look different and spread shine- the diamond bangle sets? These bangle sets will make you look unique and are a self-expression. They are ubiquitous and let you flaunt your style.
Make A Statement With 22K And 18K Gold Bracelets
The gold bracelets are timeless and evergreen accessories despite the changing fashion trends. You can pair these bracelets in various ways to express your style and initiate a fashion statement. Moreover, these bracelets come in different designs and intricate details that add a dramatic look to your outfit. Whatever look you are aiming for, these 22K and 18K bracelets will elevate your style.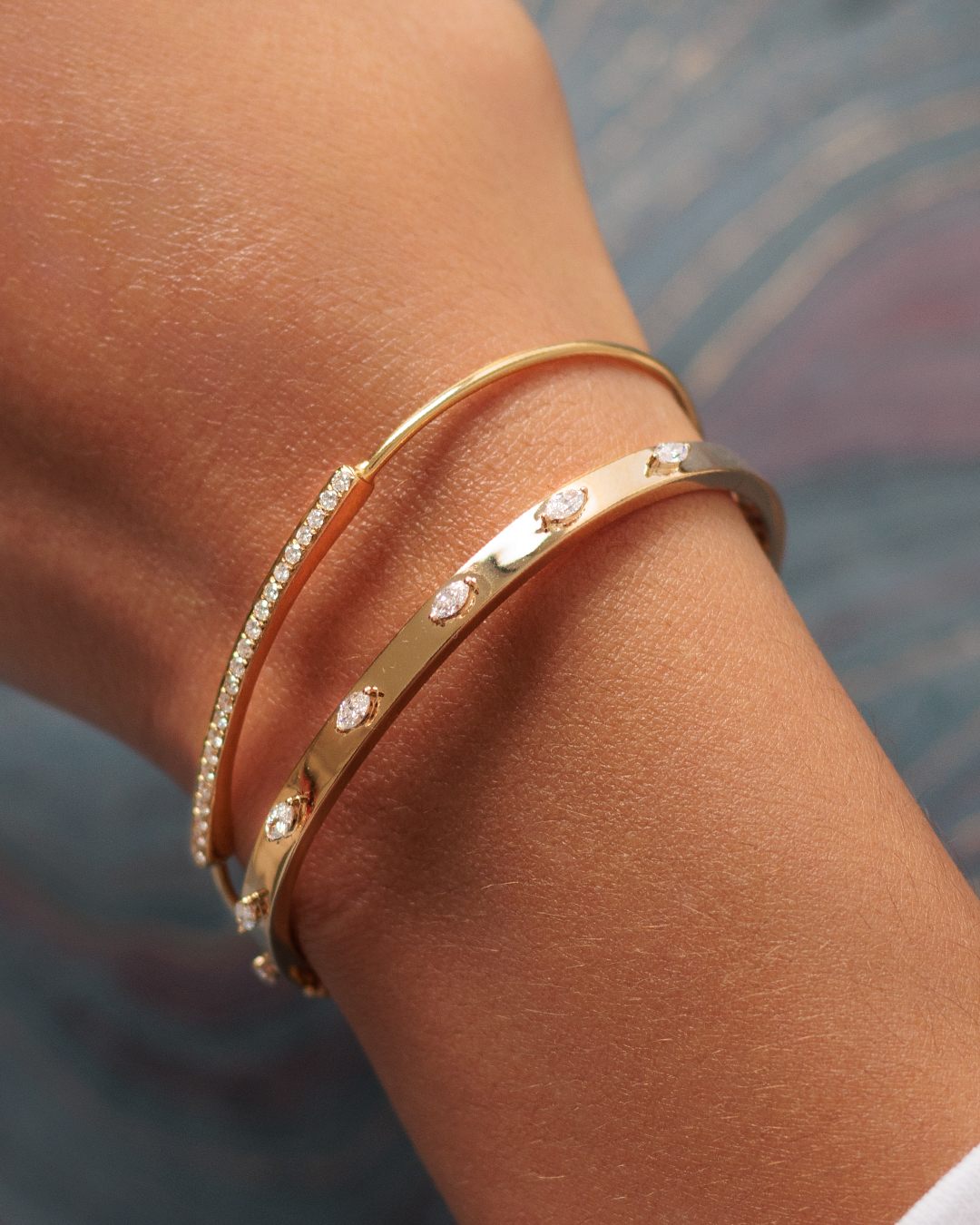 Rev Up Your Style Quotient with Gold Bangles
Gold Bangles are stapling jewelry pieces that have turnaround the fashion game for women. These are the jewelry items that continue to dominate the fashion industry. You can pair these bangles with Indian outfits to look glamorous and add sheen. The key to ace the trend is to follow these simple rules.
The Subtle Tone
Gold bangles can be paired up effectively with a gold wristwatch. It elevates the impact and can even spruce up your monotonous everyday look.
Cuff Bracelet
One of the best ways to create a powerful impression with the bangles is to pair it with a cuff bracelet. These bracelets are best if you want to portray yourself as hippy or chic.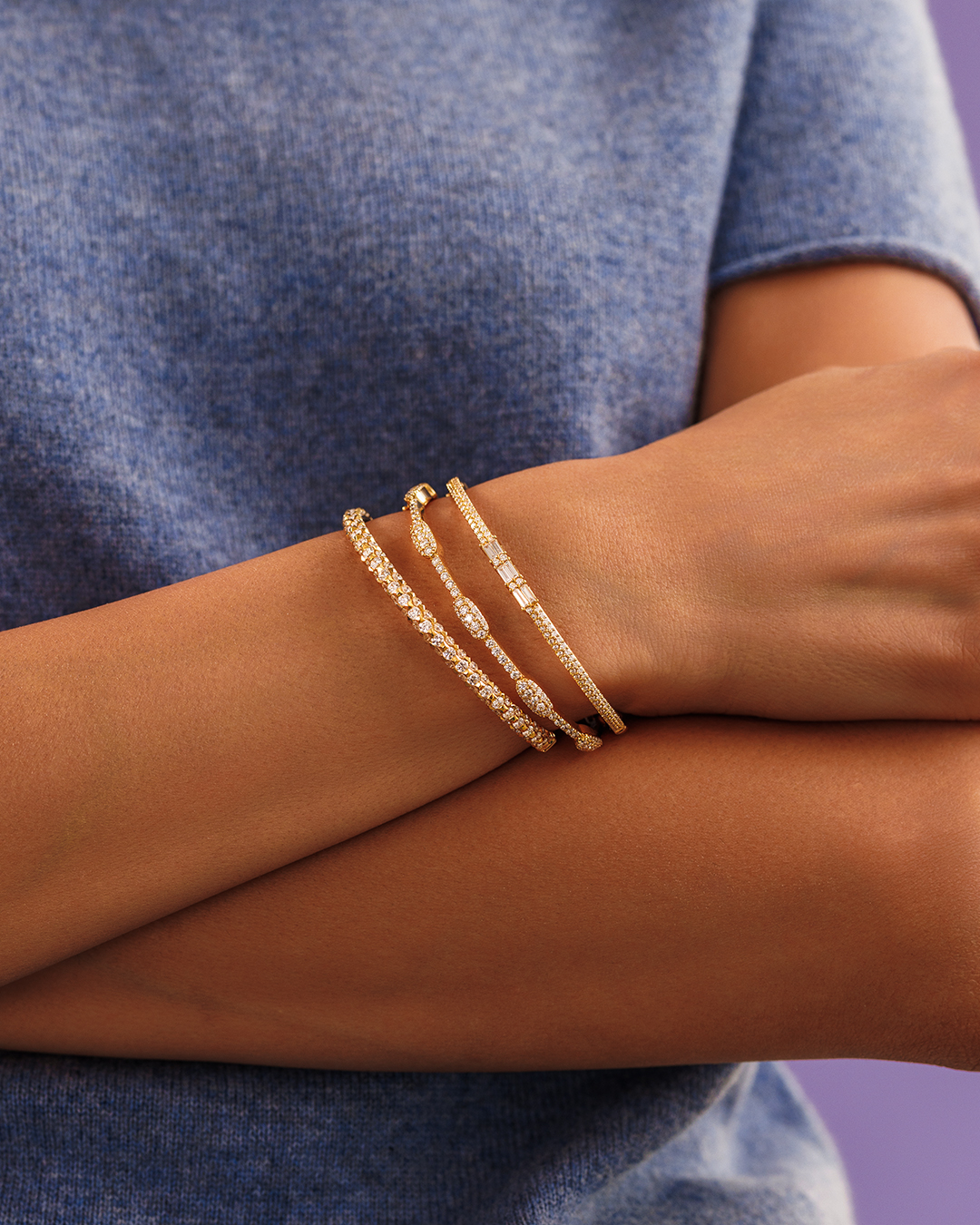 Go Large
If you love to stay in the bigger picture, don't limit yourself to one or two bangles. Adorn your wrists with multiple bangles. These bangles will encourage you to show off your bold personality.
Winding it up
Acing the jewelry trend is not that easy as many designs are storming in the market, starting from chunky designs to statement rings; you can easily add glamour to your outfit or stack along a pair of bangles to lend a dramatic effect. These are must-know tips for fashion-conscious girls.